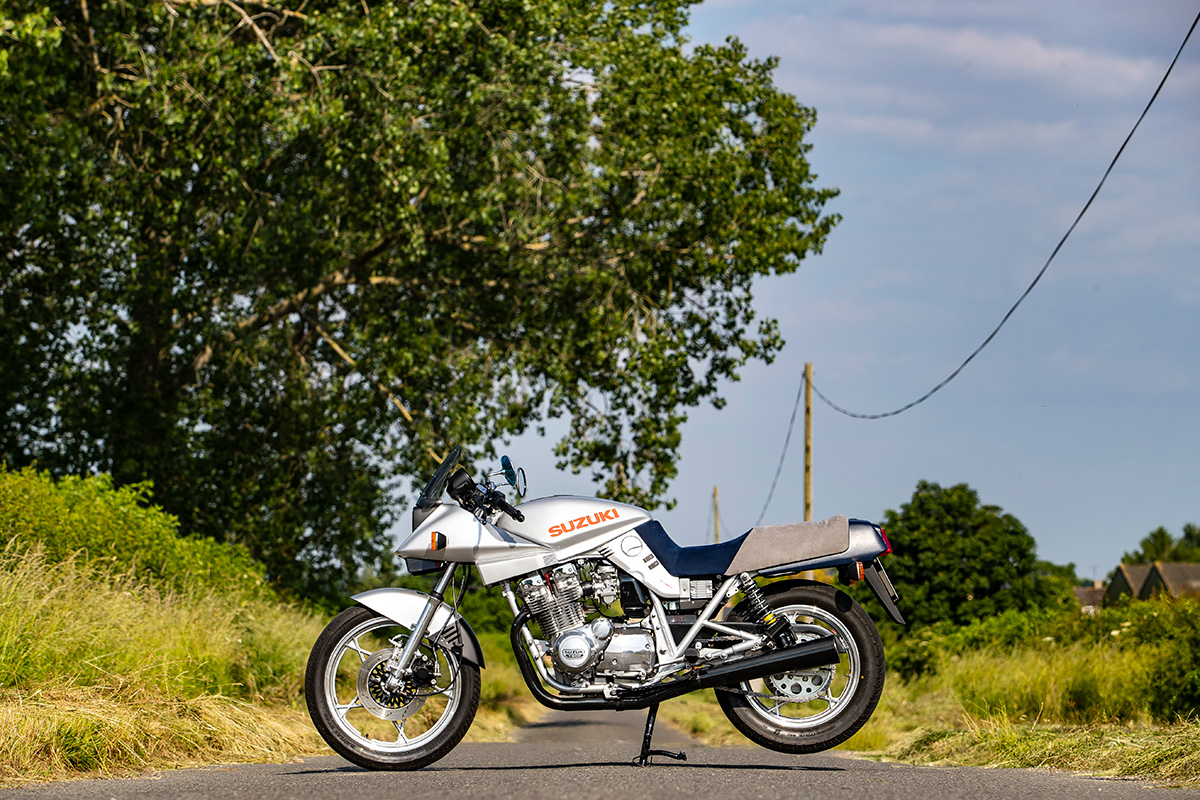 The MS Society, in conjunction with John Martin and Suzuki GB, is raffling off this stunning and immaculately-restored Katana to raise money for the charity. Tickets cost just £10.
The iconic 1980s Suzuki was returned to its original state and former glory by John, whose wife, Florence, was diagnosed with MS in 2018. John is no stranger to bike builds, and after Florence's diagnoses he was determined to do something to help, and so he turned to the thing he was good at.
The donor bike was snapped up for £750 and came as a box of bits, but since then John has received a seemingly endless amount of support and help from friends and suppliers, with parts and services and time donated free of charge to the project.
Suzuki GB, through its Vintage Parts Programme, donated a host of new components, available from stock.
John said, "My wife was diagnosed three years ago. Naturally this was a massive shock and tears were shed, and we knew things were going to change for us, especially as we were both very active in the motorcycling scene. Florence found that keeping busy helped her cope, and decided to do her part to try and help sufferers of MS. She and a few friends started doing things like cake bakes and raised money for charity, and she also spent a year writing a book. But I kind of felt useless. I wanted to help. I messaged a few friends and contacts with the idea of building a bike, and it kicked off immediately.

"This is all born out of very unfortunate circumstances, but Florence has been so inspiring. I hope this is my way of helping, too."